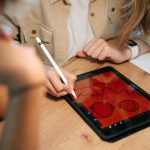 About Us
ALL SIDES GAME STUDIO
We are a game development studio specializing in creating engaging games by following the latest technology trends. We are passionate about using innovative tools and techniques to develop games that can potentially reach a significant audience.
Featuring
Our work
Currently we are working on 2D story-driven games that we are excited to present.
Contact Us
We'll be happy to tell you more about our projects. Please do not hesitate to contact us!
info@seventimes.io
Subscribe to our newsletter